Over the past 20 days we have been hard at work on many new features and enhancements. One of the unique things about OpenShot has always been our close interaction with our community (that's you). We listen to your feedback, and fix what you don't like. In that spirit, I have brought with me many fixes that should bring a smile to your face.

In no particular order, here are the new features in version 0.9.54 (our newest version in the PPA and DEB installers):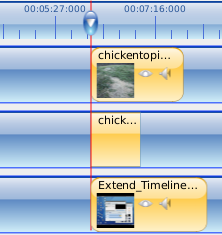 Snap to Play-Head!

Our snapping tool has been improved to also snap to the play-head. The play-head is the red line that designates what part of the video you are previewing.

Once you get the play-head into the perfect position, simply drag a clip close to the red line, and it will snap. Now you can line up clips across different tracks with awesome precision!


Auto-Extending Timeline

!

Have you ever had a video clip bigger than 10 minutes, and been annoyed that OpenShot does not auto-extend the timeline to fit the clip? Now you can drag or resize any clip past the end of the timeline, and it will simply extend the timeline... as it should!




Improved Zoom!

Zooming now adjusts your scrollbars to keep your clips in view. Also, you can now use CTRL + Scroll Wheel to zoom into the timeline.



End of Ruler Fixed!



We have fixed the end of the ruler to have tick marks. Before this fix, the ruler always had a bald spot at the end. Not that big of a deal, but annoying.




Play-Head Tracking!

When previewing your project, the scrollbars will now keep the play-head centered and always in view during playback. Think auto-scrolling timeline.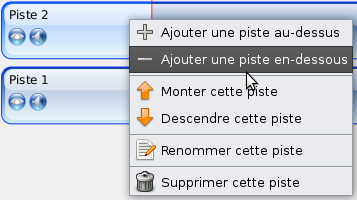 Translations Updated!

All 7 of our default language translations have been updated to the newest text from LaunchPad.

Any of our 40+ languages can be used. Just drop the .mo file in the /openshot/locale/ folder.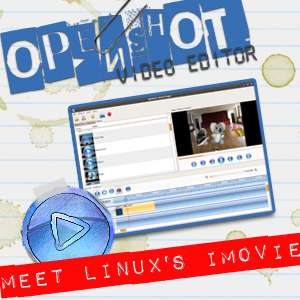 OMG! Ubuntu! Articles:

If you haven't already seen these articles, please take a look.

A Quick Chat With OpenShot Creator Jonathan Thomas

PiTiVi On Course To Become A Default Application In Lucid











Thanks to Andy, there is a new OpenShot Users website now! And guess what... it's got forums, tips on how to create your own transitions, alpha masks, and themes, and even how to add new effects. Check it out!


So... what's next you ask? Over the next few weeks I will be focusing on completing our help file, fixing a few remaining UI issues and paper cuts, and polishing up the new version 1.0 sticker. =) Stay tuned...