According to the readers of
WebUpd8.com
on a
recent poll
about the best Linux video editors, OpenShot won first place! OpenShot received 35% of the vote, which is great news for us!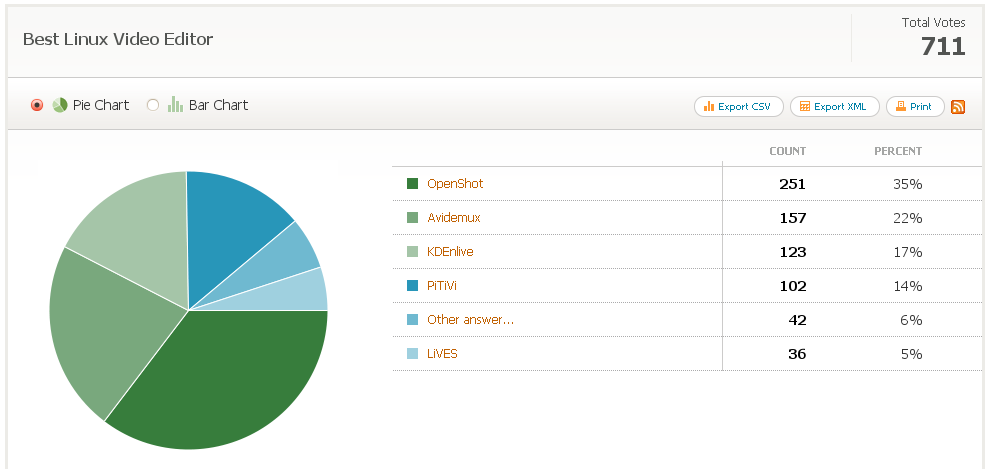 What I find interesting is that
Kdenlive
got 17% of the vote. If you combine OpenShot and Kdenlive, we account for 52% of the results. Both of our projects use the same video editing library,
MLT
. This is great news for the MLT Developers. Even more interesting, is the top 3 applications all use
FFmpeg
. That is 74% of results that use FFmpeg.
I know that much has been said about
Gstreamer
, but it is interesting to see how popular FFmpeg is with video editing applications.