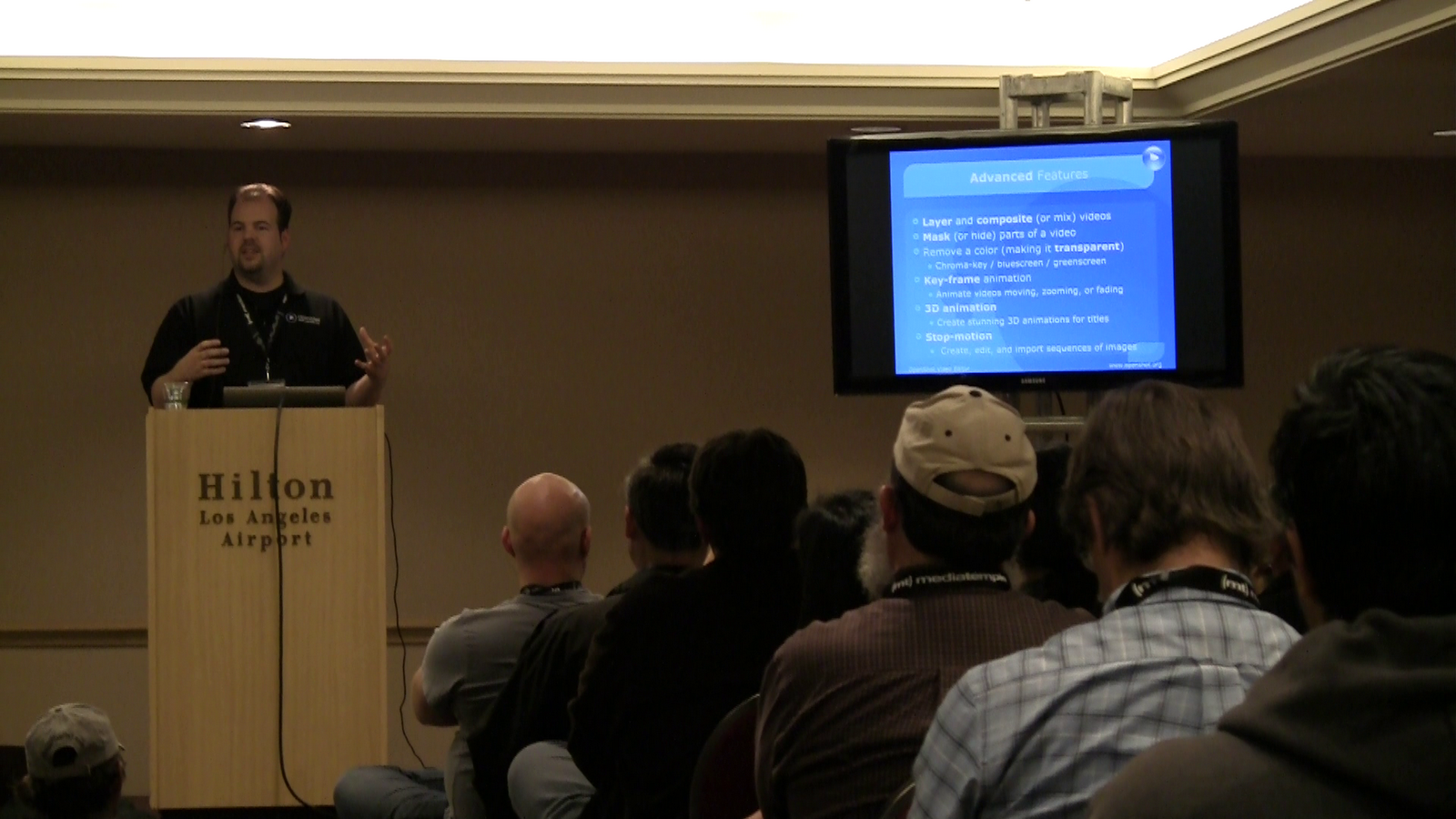 The 9th Annual Southern California Linux Expo (SCALE 9x) has come and gone, and was an unqualified success for OpenShot! There were 1800+ attendees at SCALE this year, and lots of interest in the OpenShot booth and my presentation titled "OpenShot: Lights, Camera, Action!".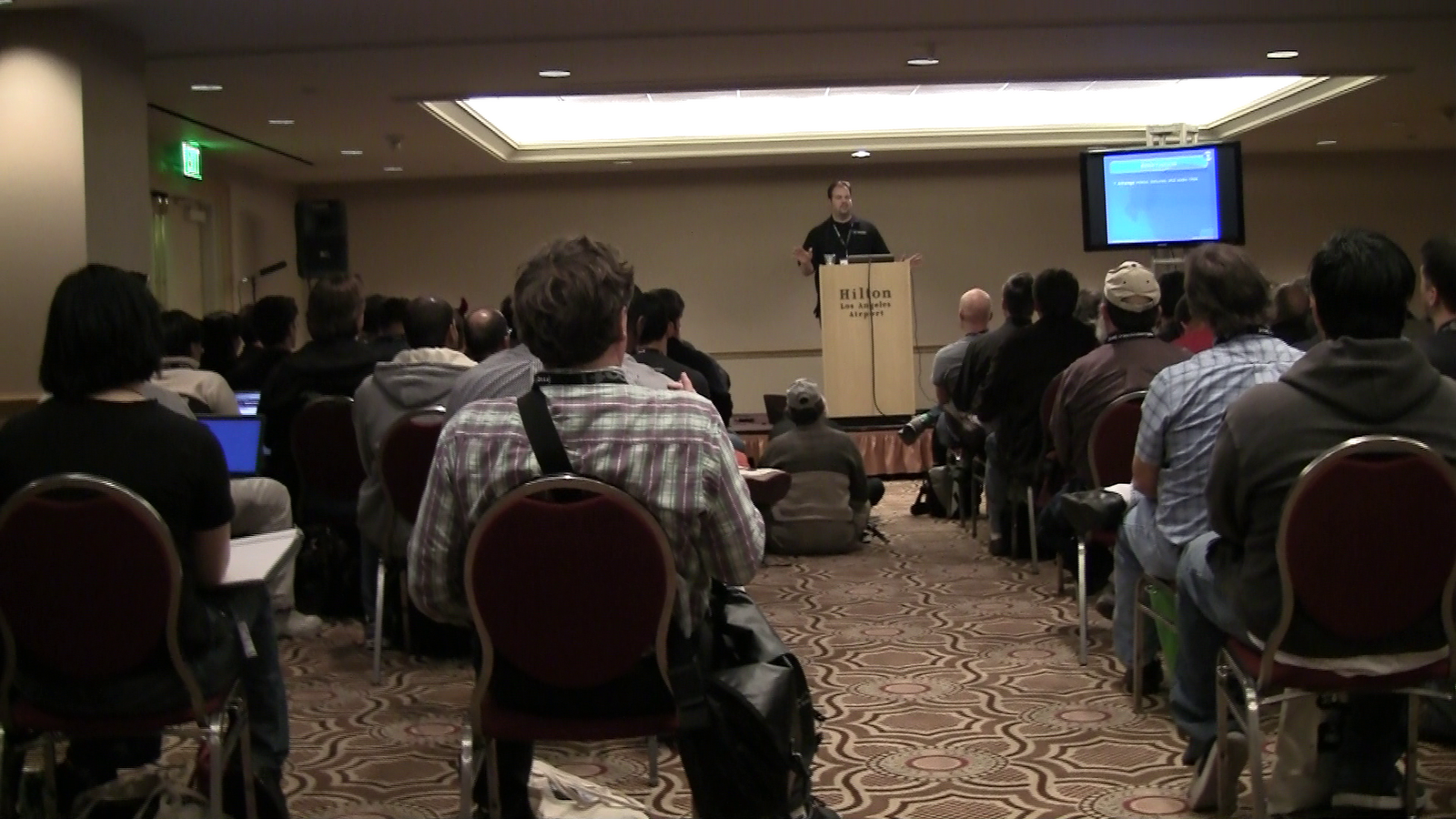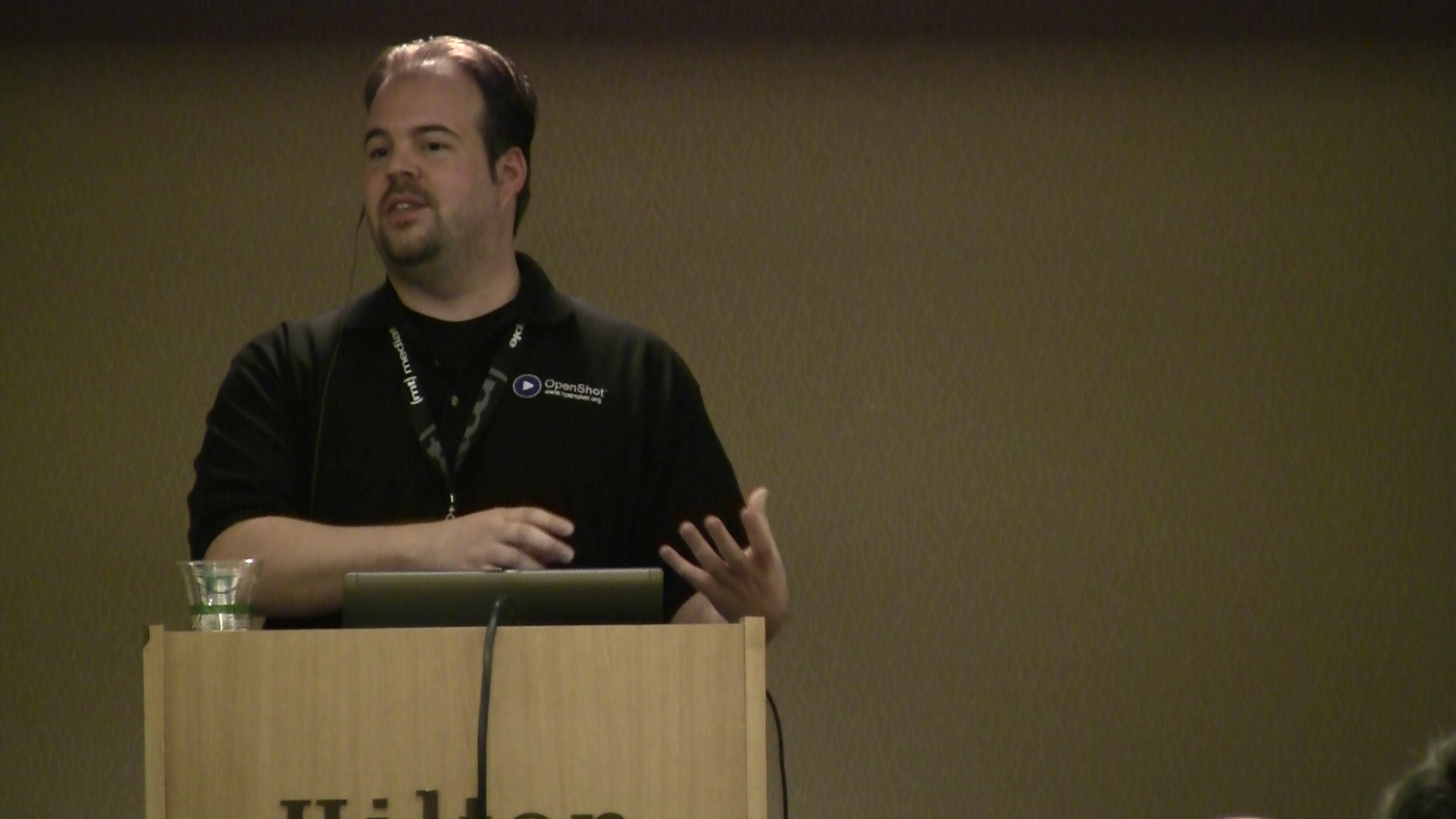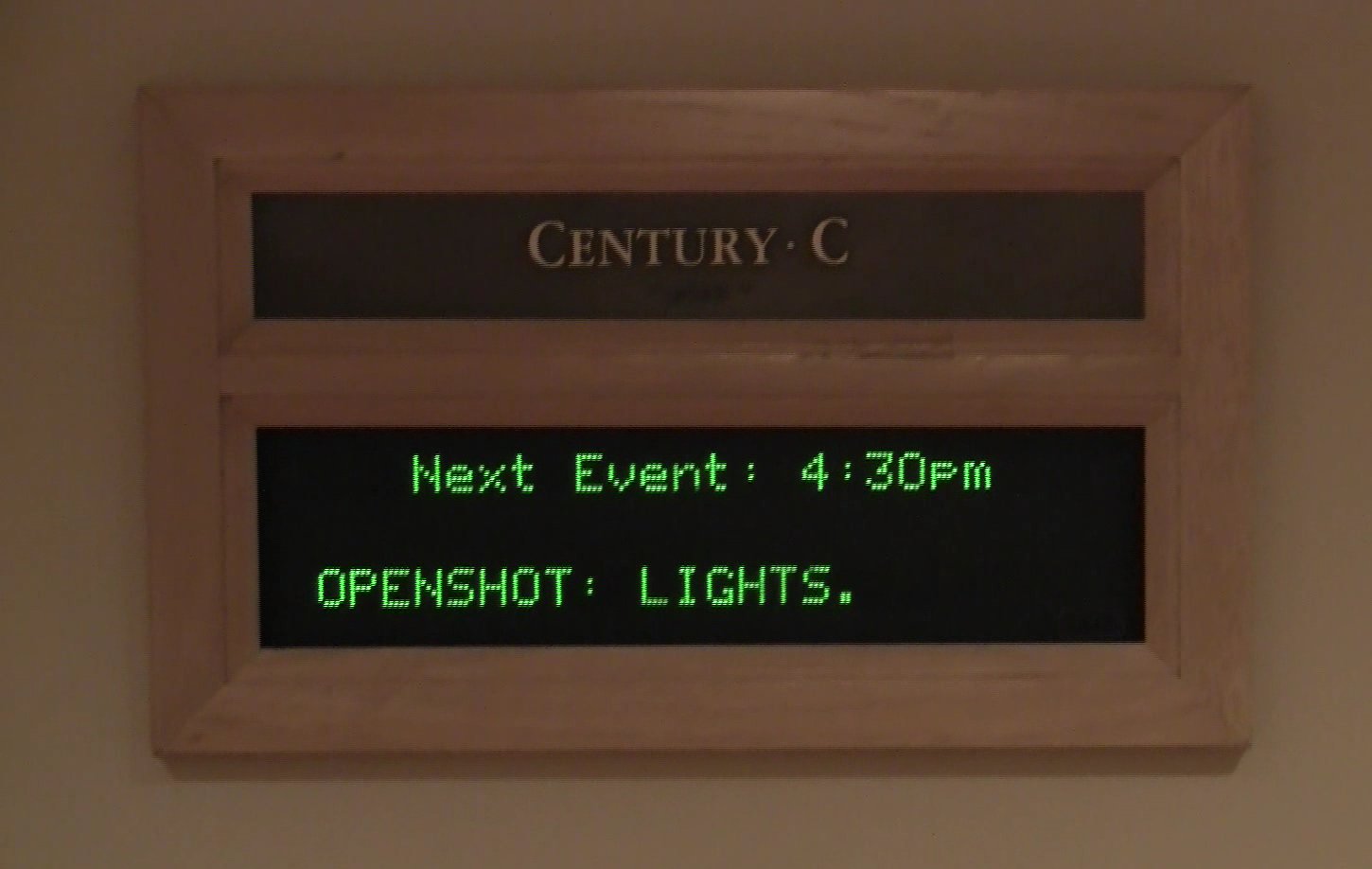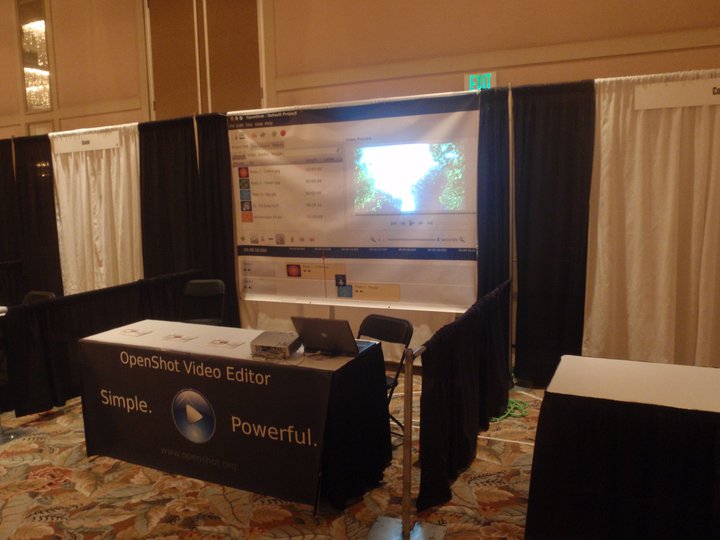 I had a booth on the exhibit floor, and was busy answering questions and meeting attendees all weekend long. Some of my co-workers came along for the journey, and helped me work the OpenShot booth. I am so glad they came, because we had more people interested in OpenShot than any one person could handle. I guess that is a great problem to have at a conference. I had 1/2 page flyers about OpenShot on our booth table, and about 300 of them were taken by attendees.
On Saturday at 4:30 PM (California Time), I gave my presentation on OpenShot to a packed room of over 100 attendees. We ran out of chairs really quickly, and people were standing around the walls of the room, sitting on the floor, and some people were laying on the floor. The speech was streamed LIVE on the Internet, although I did not know the details surrounding this, or I would have shared them ahead of time with all of you. I was wearing a wireless microphone and there was a PA system in the room, which my voice and my laptop were hooked up to. The presentation went about 50 minutes, and we had 10 minutes of Q&A with the audience. The presentation was fun and went really well, and people seemed to enjoy it, or they were just laughing at me... although I'm pretty sure they enjoyed it. =) If you are interested in
watching the video
of my presentation, it will be made
available soon
on the SCALE 9x website.
I was really curious if anyone would approach me at the conference about a potential job, or possibly try and hire me, but quite the opposite happened. We had many attendees approaching us asking for jobs at OpenShot, as if we were a real company. So, if OpenShot ever makes any money, it looks like we'll have no trouble finding employees. =)
If there was only one thing I learned during SCALE 9x this year, it is that OpenShot is very popular and loved by a lot more people than I would ever have guessed. People were sharing stories about how there businesses use OpenShot, everything from TV studios to Radio stations using OpenShot. It was exciting to listen to, and even more fun to attend. I am definitely planning on attending SCALE next year, if my financial situation allows for it.